"So many things change. But I'm happy for the constants. And you're a constant. Thank you." These are the words Jack said to me during this, the second Rowing Blazers x Sperry collab release party. It was a year ago that I first wandered into a Rowing Blazers event asking to capture the event. 19 events later and it's safe to say I feel at home during each visit.
And so here we are celebrating another exciting moment for Rowing Blazers as they team up with the legendary Sperry for another drop once again. Yes, so many things change, but there are constants. And when these two get together, you can expect a release that accurately matches the spirit of both brands while still harnessing some new and eye-catching energy.
Regulars and new faces alike came by to celebrate the second Rowing Blazers x Sperry collab. Beer pong was happening at the heart of the store on the iconic pong table. Foosball competitions were heated but respectful. And in the back, you had the DJ blessing us with the sounds. But everyone was here for one thing. The Drop!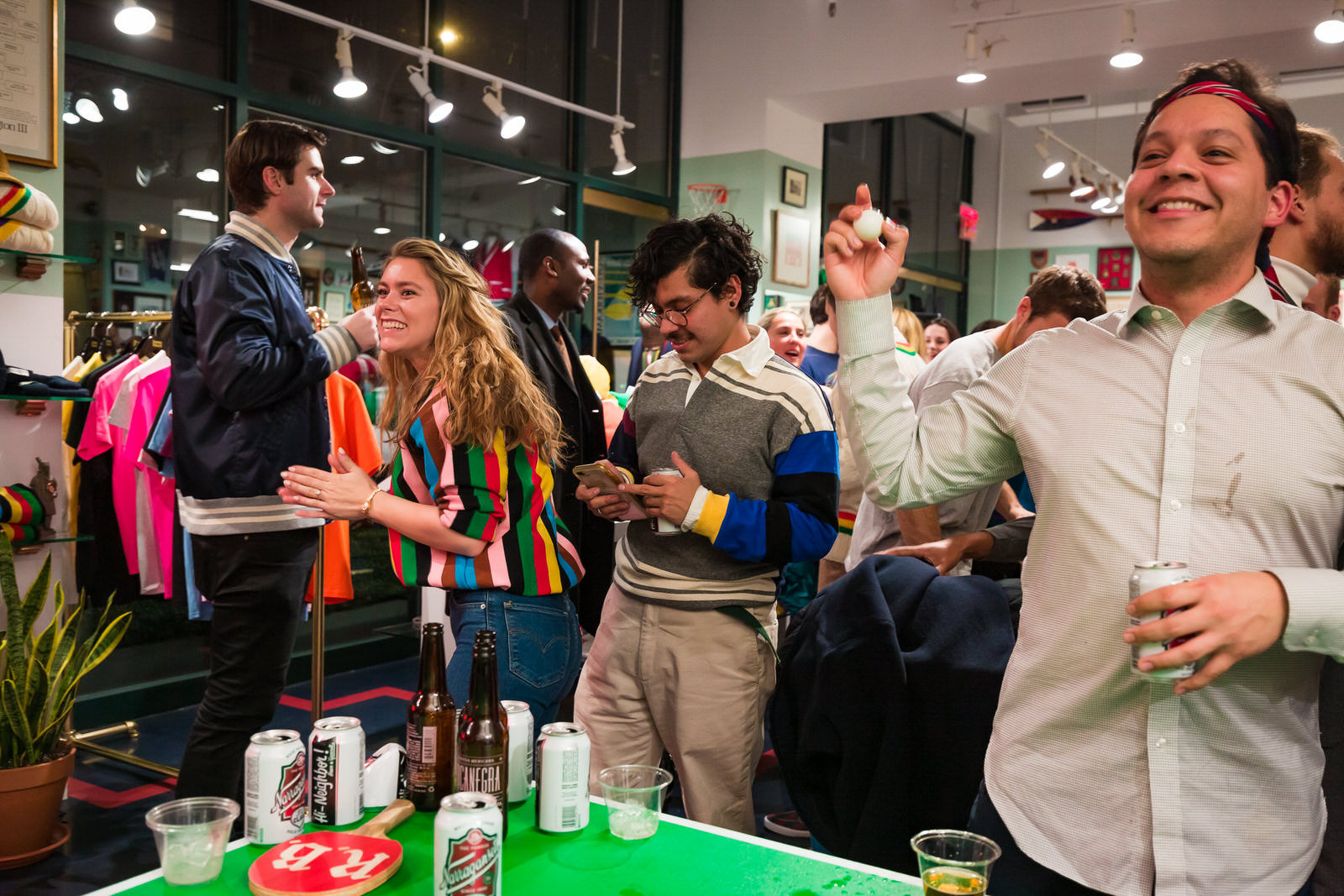 It's always love at the clubhouse. Cheers to another year and get your RB x Sperry gear before they run out!
Congratulations to Brooke and Patrick on their engagement!!! <3
- All rights reserved © 2019 Fresco Arts Team -