It's the Chinese New Year and Rowing Blazers' teamed up with Nom Wah Tea Parlor. So what do you think happened? They threw a party of course! In line with traditional customs, Nom Wah Tea Parlor catered the event with three offerings, including: Pan Fried Pork Dumplings, Vegetable Spring Rolls and Chicken Siu Mai (my personal favorite). It's customary to bring food to share with your loved ones for the Chinese New Year and by the end of the event I felt the love.
Make sure to stop by Nom Wah Tea Parlor, located at 13 Doyers St., New York, NY 10013. Sister locations in the Nolita neighborhood, north of Little Italy and Philly
IG: @NomWahTeaParlor

For additional info about Nom Wah Tea Parlor @TheVincentTang is your guy.
The Rowing Blazers Clubhouse is located at
161 Grand St., New York, NY 10013
Now that your belly is nice and full, let's see what's for sale! 
Rowing Blazers x Nom Wah Tea Parlor
Also featuring Noah, Human By Nature, Bowery Football Club, and Dylan Decker Shoppe
Downloads are free. Exposure should be too.
Photographer: @PhotographybyFresco (IG, TW, FB)
Location: @Rowing Blazers (IG, TW, FB)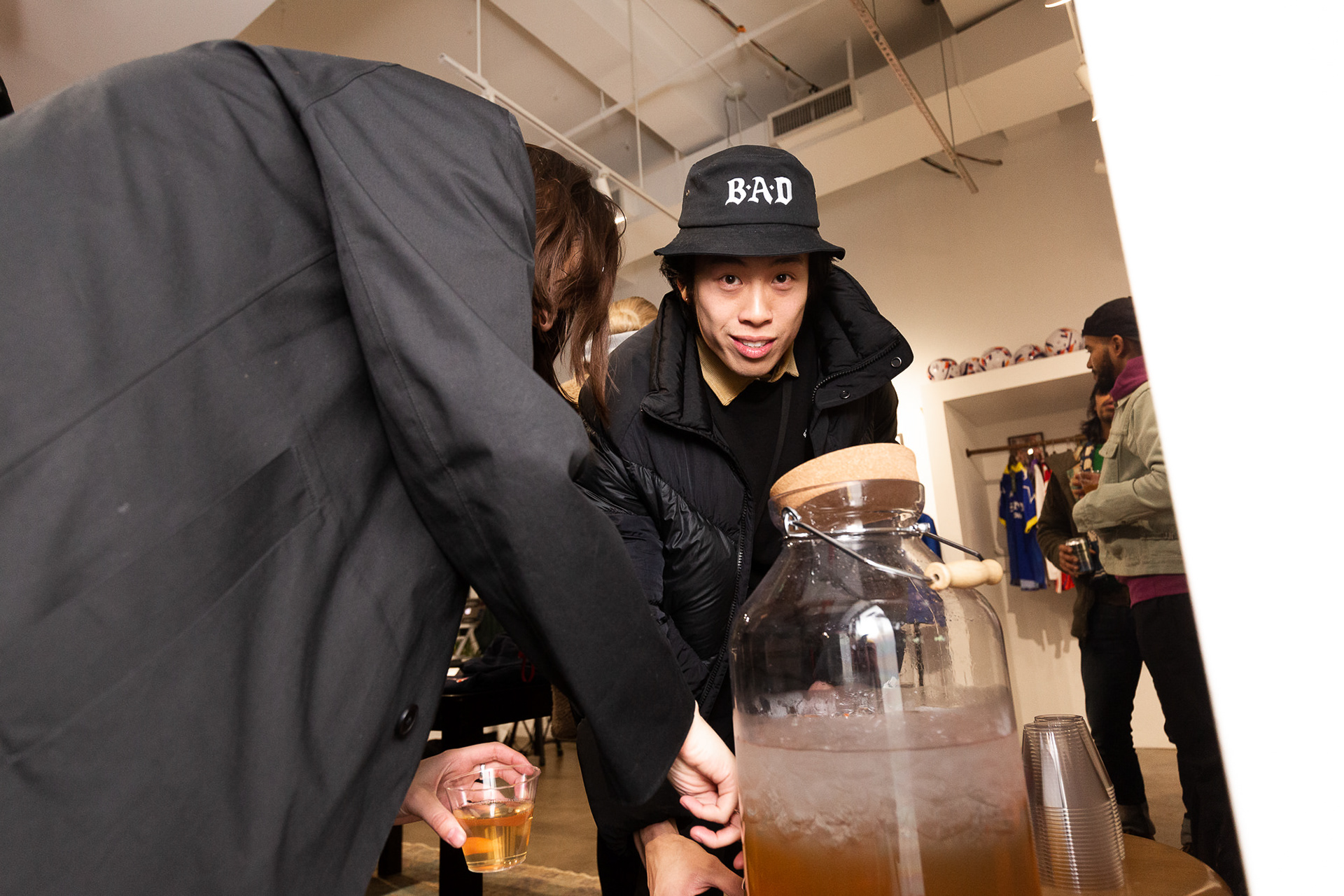 You mad right? It's okay. Rowing Blazers is always throwing parties. Make sure to sign up for those mailing lists and Happy Chinese New Year!
All rights reserved ©2019 Fresco Arts Team